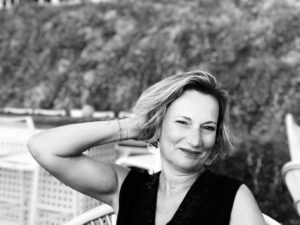 The reasons why I called on essentiel RH ?
I was faced with the need for one-off HR support in France but reporting to a Flemish, English-speaking structure.
Caroline is bilingual (so rare!!); she has a sunny personality and spreads her positive energy with generosity. She is at the same time very present, grounded, reassuring and at the same time very flexible/adaptable and a very good listener.
With remarkable ease, she has the ability to see the "big picture" and understand the dysfunctions of a system.
She is as comfortable and relevant alongside the Executive Committee as she is within the operational teams. This ability to put herself at the level of the interlocutor, to make an "alliance" with him or her, enables blocked situations to be resolved and to put the interlocutors in confidence for the immediate benefit of the structure.
I was so happy to work with Caroline, both for her personality and her professional skills, that I called on Essentiel RH again 2 years after our 1st collaboration when I changed structure.
We talk a lot about the loneliness of the Manager, collaborating with Caroline is to have the privilege and the pleasure of exchanging on many strategic subjects, not only HR, without judgement but with benevolence, experience, hindsight and insight, it's precious!
Thank you Caroline!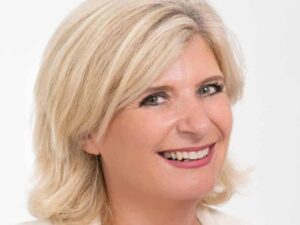 Je connais Caroline depuis quelques années et j'ai développé avec elle une relation de confiance très profonde. J'admire sa capacité relationnelle alliée à ses connaissances RH et juridiques. Son équipe est à son image. Lorsque post Covid, j'ai réalisé que je n'avais plus, ni le goût ni le temps, de gérer les RH de mN'O, alors il est apparu que faire appel à Essentiel RH était la meilleure décision managériale que j'ai prise depuis longtemps.
Caroline sait séquencer son travail et s'adapte à nos contraintes.
Nous sommes une TPI et les responsabilités RH m'incombaient alors que je n'en ai pas les compétences. Je me repose sur Caroline et ses équipes. Je n'ai plus la charge mentale et je peux ainsi me consacrer au développement de mes affaires. J'éloigne le risque social et je sais que mes équipes ont un interlocuteur disponible pour répondre à leurs questions.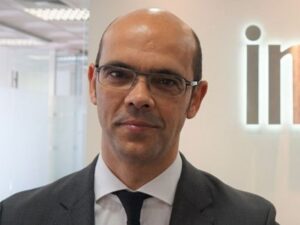 I met Caroline Guillotin at a very tense time in social terms, in the middle of the M&A process (the merger of INAPA France with one of our main competitors).
Our HR department was completely overwhelmed but Caroline brought us all her expertise, her dynamism and her way of doing things, of always going to the essentials, to the positive. The success of our merger and our current performance is also the result of Caroline's work and I am very grateful to her.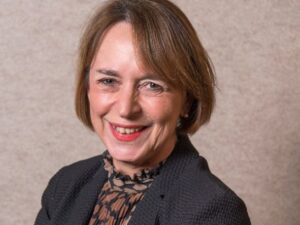 Because the HR team at Trespa's HQ in The Netherlands was lacking the knowledge and expertise to support our French subsidiary on all local HR related topic, we contacted ESSENTIEL HR and Caroline Guillotin.
Caroline has done some big and important improvements projects on our legal structure,  our employment conditions and contracts and has, and still is supporting and advising us on topics like recruitment, dismissal, illness, and payroll.
We have experienced her as a true Senior HR professional who knows the French culture and labor laws in depth but also understands what it means to be part of an international company.
Next to her professionality we admire her flexibility, her ability to act quickly , her hands on mentality and above all her friendly personality!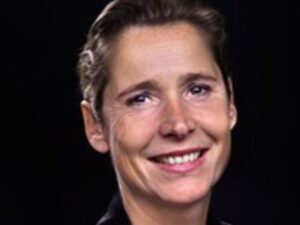 Parti Pris called on Essentiel RH to help us with our HR procedures and thus ensure that we are in compliance with our obligations as an employer.
Thank you to Caroline for her listening skills, her professionalism and her fine judgement. We particularly appreciate her positioning, which I would describe as very "employer" without losing sight of the interests of the employees. It's a good balance to strike, and she has mastered it perfectly.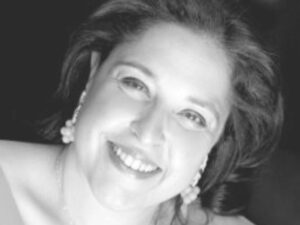 I have done two HR training courses with Caroline. She was perfect in giving us the basics of our functions in the textile sector. I have one of my employees who has taken the IRP training: practical, efficient and very hands-on. Don't hesitate to contact Caroline who can meet your requirements.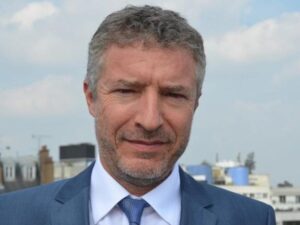 Caroline is a very proactive and fair-minded HR manager. She provides operational managers with a perfect analysis of their teams' performance and is involved in the recruitment, development and integration of talent. An "iron fist in a velvet glove", Caroline knows how to defend her positions with benevolence and brings finesse and solidity of expertise for company managers.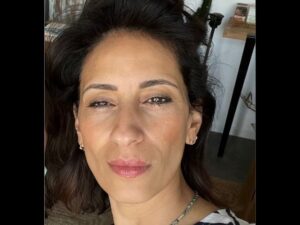 When we created the brand, I thought about the many obstacles and complexities that could arise during the course of a business owner's career; but I underestimated the HR part, and this one includes many aspects that are often neglected, because in general, we are too focused on our core business... And to each his own...

We approached RH Essentiel primarily for recruitment purposes and, more specifically, because:
- We wanted to build a solid team that shared our ambitions and values in order to cope with strong growth.
- Furthermore, as a company director, it is sometimes difficult to give the necessary time to each member of the team and yet communication is essential. Caroline brought a real positive energy to the team when she came to meet them! The employees felt listened to and valued... Caroline's intervention allowed for a better dialogue. With her work, situations that seemed hopeless find solutions.
Caroline is a magician! She loves people and puts them at the heart of her priorities. She is a great ally for the company! <I would say that to be accompanied by this luminous woman is to invest for the future because Caroline has enough hindsight and experience to know very quickly when, how and where to intervene. For me, an indispensable ally... Thank you Caroline !