THE RELATIONAL INTELLIGENCE
GAIN 20% MORE PRODUCTIVITY IN YOUR COMPANY !!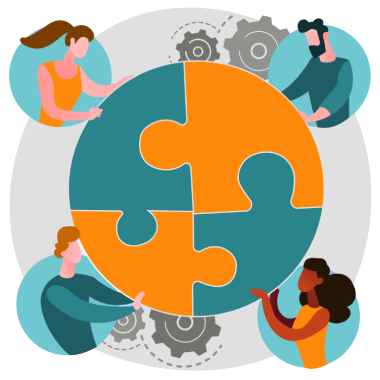 We note that 90% of the problems that companies encounter revolve around poor interpersonal relations, complicated communications between departments, failure to understand requests and situations. ..
In addition, when we talk about organizational evolution, changes to be implemented, we note that this contributes to increasing internal tensions and slowing down projects.

This creates stress, projects that don't move forward, deadlines not met. 

In addition, communication that is more or less well mastered by managers constitutes one of the factors of failure of the committed policies.
THROUGH A POWERFUL TOOL,
I WILL HELP YOU GAIN 20% MORE PRODUCTIVITY !
AND INSTITUTE A COMMON CULTURE TO INCREASE THE FLEXIBILITY OF ACTORS IN THE FACE OF CHANGE
DEVELOP YOUR RELATIONAL INTELLIGENCE THROUGH
PERSONAL COMMUNICATION AND SOCIAL STYLES
.
BOOK YOUR TRAINING SESSIONS NOW
IN 1 OR 2 DAYS
GROUP OR INDIVIDUAL COACHING
THROUGH THIS ACTION FORM, YOU WILL LEARN TO :

DEVELOPING EFFICIENCY IN INTERNAL AND EXTERNAL EXCHANGES

ENCOURAGING DECOVERY WITHIN YOUR COMPANY / ORGANISATION / SERVICE

LOWERING CONFLICTS AND WORKING ON THE WELL-BEING OF YOUR TEAMS

A TEAM IS NOT A GROUP OF PEOPLE THAT WORK TOGETHER, A TEAM IS A GROUP OF PEOPLE THAT TRUST EACH OTHER

COVER THE CONFERENCE ON
PERSONAL COMMUNICATION AND SOCIAL STYLES

- IN ADDITION TO OR SEPARATE FROM YOUR RELATIONAL INTELLIGENCE COACHING -