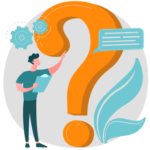 AS OF DECEMBER 26, 2022
TO AVOID ANY SITUATION OF ECONOMIC VIOLENCE,
THE SALARY MUST BE PAID INTO A BANK ACCOUNT OF WHICH
THE EMPLOYEE IS A HOLDER OR CO-HOLDERS,
THEREFORE AN INDIVIDUAL ACCOUNT OR A JOINT ACCOUNT.
THEN CHECK THAT THE EMPLOYEE'S NAME APPEARS ON THE RIB.
FROM THEN ON, IT WILL NO LONGER BE POSSIBLE TO PAY THE SALARY INTO A THIRD PARTY'S ACCOUNT.